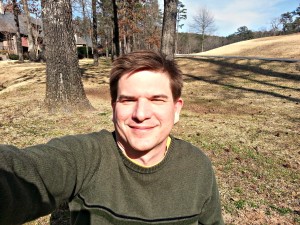 As I'll no longer be able to run RackspaceReseller.com, (that was a dumb name anyway! I had just merely thought of it on a whim a couple years ago) because it uses the Rackspace trademarked name, I'll be consolidating all my blogging on the subject here, which, you know, for my personality, may be a better thing. I get to feeling fragmented when I have my different interests sort of "sprayed" around on different domains. Then those domains get neglected, etc. etc.
So today, I had a question come in from India about Cloud Sites. I get these questions often as I'm reselling what are now called "Sub-Accounts" within Cloud Sites (They used to be referred to as "Clients")
Anyway, as is typical, there is a great confusion in the marketplace between Cloud Sites and "Cloud Servers."
The question I had today was concerning RAM, random access memory, and this particular potential client was talking about 1.5-2GB of RAM. Well, immediately I knew that he should or probably would need "Cloud Servers" because I knew that the approximate or equivalent amount of RAM in Cloud Sites defaults to only 128MB (Although it can be raised to up to 512MB using the .htaccess file)
Now, on Cloud Sites, this really refers to the amount of memory that PHP can access. But from my understanding with the live chat I just had with Rackspace, it's a pretty close approximation to the amount of overall RAM that one might say a Cloud Site has access to.
Cloud Servers are actually assigned a RAM number as you can see in this product description and offering page: http://www.rackspace.com/cloud/servers/techdetails/
Whereas "Cloud Sites" are really not assigned a specific number for RAM, but they will tell you that the default on the PHP Memory value is 128MB.
Well, I hope that clarifies this question. If there's something I've gotten wrong and that I should be corrected about, please leave a comment below.
If you are interested in purchasing a Sub-Account of Rackspace Cloud Sites, you can see my available plans and subscribe here: https://stephenpickering.com/rackspace-cloud-sites/
Of course, before you decide on anything, I would suggest reading about Cloud Sites on their official page here: http://www.rackspace.com/cloud/sites/
As always, if you have any questions call me: +1(501)291-1375 or email me: [email protected]