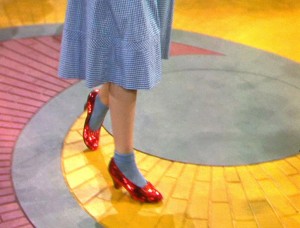 All you need to do is change the Fed's mandate from targeting interest rates to targeting Gold. The Fed can easily keep the price of Gold within a tight trading range by increasing liquidity when the Price of gold dips below the prescribed range (indicating deflationary pressures) and conversely selling bonds to mop up excess liquidity when the price of gold goes above a set trading range. This would create a "De Facto" gold standard and uses gold as a barometer for how much liquidity the economy needs at any given point in time. Because of it's nature, Gold is the best monetary barometer available, much more accurate than the human guessing game which believes that growth causes inflation and that liquidity stimulus can somehow create growth. Both of which have the unintended consequences of creating inflation during downturns and starving the the economy during growth spurts.
With the technological advances of the last 50 years, we should be living in a "Golden Age" of living standards, but instead we seem to be living through unending economic disaster.
The cause of this is not the economy itself, but instead the unit of account.
Imagine trying to have a sporting match, conducting mathematics or science without a unit of account. It couldn't be done. And the same goes with economics. Without a standard unit of account, a stable economy is not possible. And that's what we are living through.